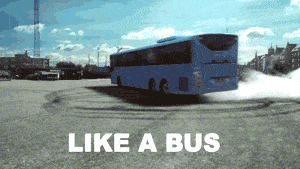 HURRRRAAAYYY!
Before we let you board the bus for StartupBus Europe 2016  we need to find out how awesome you are.
We'll ask you a couple of questions and then will get back to you to schedule a video interview to make sure you're right for our crew!

Please note riding StartupBus is not free: the current cost is €409 which includes a ticket for Pirate Summit, Europe's most craziest invite-only startup conference, currently valued at €325.
Bring it on!